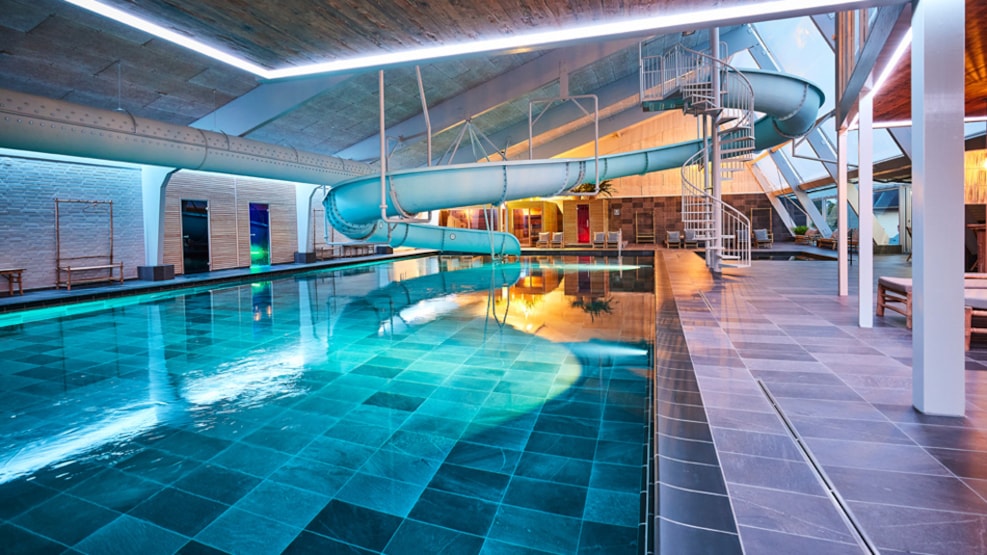 Henne Strand Wasserpark & Wellness
Henne Strand Camping & Resort bietet ein hochmodernes Badeland mit subtropischer Atmosphäre. Hier ist die Luft 32 Grad warm und das Wasser 30 Grad.
The water park offers fun play for children and relaxation and well-being for adults. There is a giant water slide for the children, and a children's pool for hours of water play. Adults can relax in modern facilities such as infrared saunas, bio saunas, steam baths, sensory showers, or saunas, to remove bodily toxins.
Access to the water park is part of the activity package and can be purchased by all guests at Henne Strand Camping & Resort.